The online frame design tool is a fun way to help you visualize your completed frame designs before the framing begins. When you are happy with your design you can print it and email it to Fastframe of Greenville at fastframe305@att.net. We can enlarge and print your image on paper or canvas and frame it to your specifications.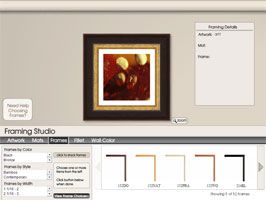 The Process

1) Upload your JPEG image (the image may take a minute to appear).

-Select paper or canvas
-Enter the width of the image

2) Click on each header item (mats, frames and wall color) and complete your design.