As with most custom services, picture framing gives the customer a variety of options.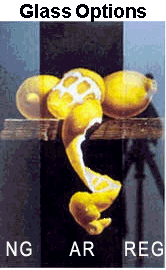 Mouldings, mats, glazing and other elements affect the final appearance of the picture as as well as the price. There are mouldings made of wood or metal, mouldings that are thin or wide, simple or ornate, not to mention a variety of textures and colors. Also, mats differ in color, texture, width and pattern. Glass comes in regular, non-glare, conservation and anti-glare just to name a few.
Some choices affect how the picture will look, such as style, color, texture and proportion. Other choices affect the well being of the art, such as the use of acid free mats and conservation glass. Although the art itself usually dictates the style and color of the framing, there are many elements in the frame design that determine whether the final product is an average looking picture or one that makes a great impression. Some of the elements are:
Remember, whether you're framing a new piece of art or reframing an older one, pay attention to the details. You want the result to draw attention to the art and make it the centerpiece of the room rather than just a picture that fills wall space.